We had been looking forward to 2020.
The whole family was going to celebrate our 40th wedding anniversary! The festivities were planned in advance so our busy families and all of our grandchildren could join us. Each family reserved the weekend of March 20 and 21 to gather in our hometown for this cherished family time. Grandkids would have cousin time, and Mark and I arranged a photographer to take a family picture with all 18 of us!
By March 11, the COVID-19 pandemic was announced but our plans were still looking OK. Each family had their outfits coordinated and we were all ready for our special time.
Four Days and Counting
When March 16 arrived — just four days from our celebration —everything changed. Sadly, we had to cancel. With a health worker in the family, it was too risky to come together. It was for all the right reasons, but it still hurt. After this date, we became more isolated, and all physical connections with our loved ones were made impossible.
Making an Important Decision
Mark and I decided that COVID-19 would only hinder our celebratory heart if we let our disappointments take it from us. Marriage Encounter taught us that to "Love is a Decision." So we made the decision to create something fun and celebratory in the confines of our own home, because everywhere we could have gone out was shut down!
A Staycation Celebration
Our families worked very hard to celebrate with us from a distance, coordinating flowers and a SkipTheDishes meal to arrive at our door! Text messages and FaceTime chats and cards were received. A new plan for our "staycation celebration" evolved. We began with the evening meal that arrived at our door to begin the weekend. The dinner table was decorated with cards from our Marriage Encounter friends, family and community, so we could have something tangible to look at and feel the support from the circles of love around us.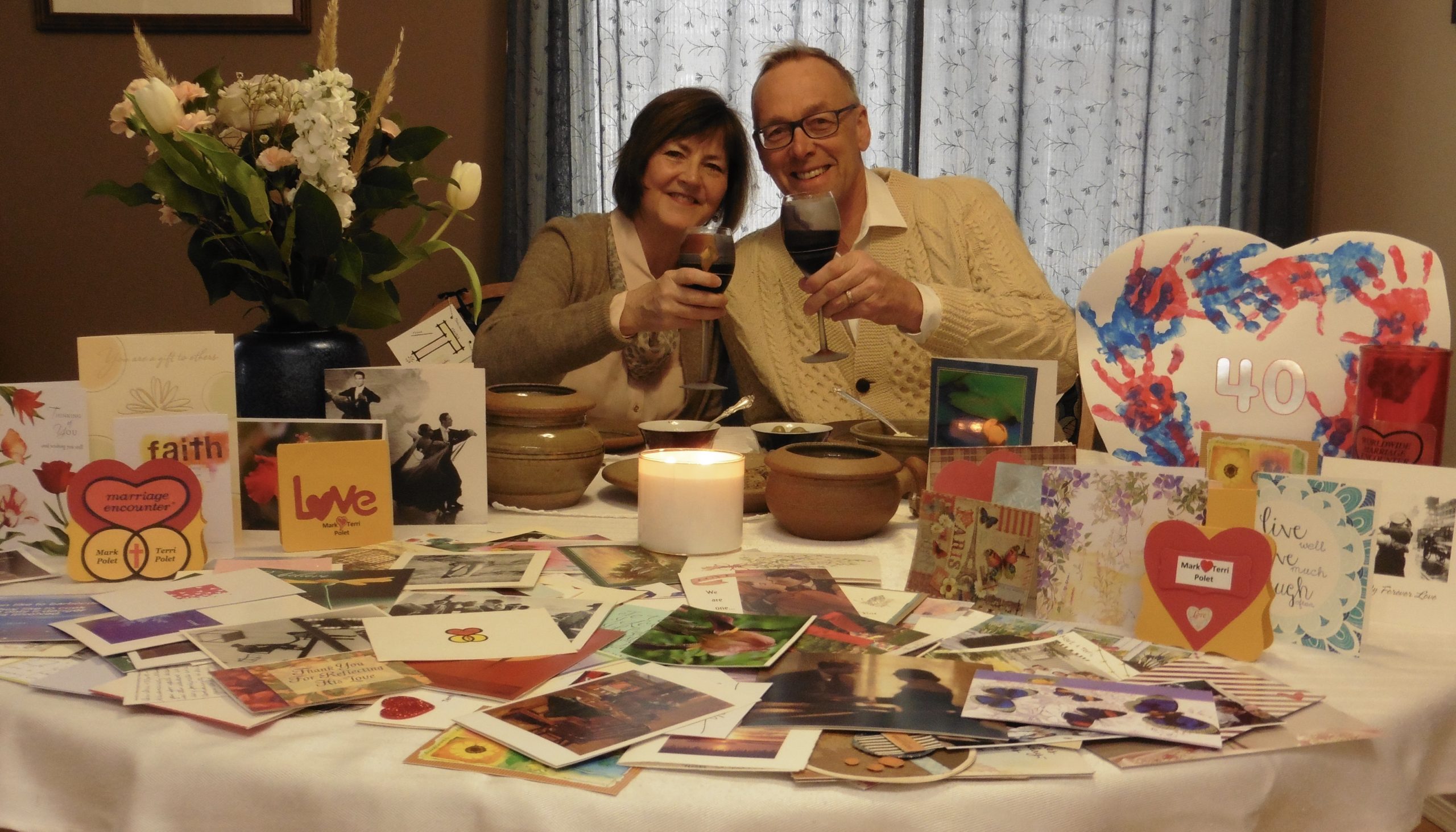 Remembering the Love
We reread some of these cards as we shared our meal and toasted to everyone. Then we put on our dancing shoes and danced in our rumpus (aka game) room — just the two of us. Our celebration continued the next day, which was our official wedding date. We dressed up, made a favourite meal and our favourite dessert, serving it all on the original dishes we received as a wedding gift. More letters were read, we enjoyed a glass of wine, danced and watched, "Shall We Dance," on our cell phone.
Count Your Blessings
There we were snuggling together, content, enjoying the created joy with our hearts full of all the memories. We were thankful to God for His hand in making us one and still together with so much to celebrate after all these years. We are so glad that we didn't let COVID-19 steal our joy!
What have you done to keep joy in your marriage during the pandemic?
Written by : Terri Polet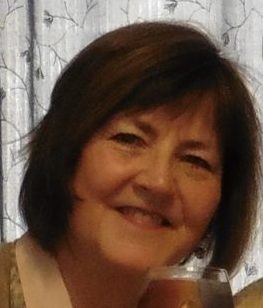 Terri and her husband Mark met at university and are happily married with three married children and 10 grandchildren. They have been involved with Marriage Encounter in Canada for 22 years. Terri was a businesswoman prior to retirement and remains active today, sitting on six different company boards and working internationally as a mentor for businesses in Asia. For fun, Terri enjoys sewing and dancing as well as travel. Nothing makes her happier than creating joy for her grandchildren.