"Wait! What was that? The seven-year itch is a real thing, and I am not nuts?"
This was the thought that flew through my mind when I heard knowledgeable married couples explain the stages all marriages face. (I have to admit … I stopped listening when I heard about stage two.)
Romance (the first few years)
Disillusionment (my stage!)
I had all the signs of being disillusioned in my marriage. I knew I loved my husband and that he was a great father. But most of what we did was talk about the kids, take care of their needs, keep the house in shape, work each day, fall into bed exhausted at night … and then start all over the next day.
The pizzazz I loved when I was a newlywed had disappeared. Is this what the rest of my married life would be like? Ho-hum?
Then good news arrived! I heard a few tips for regaining the pizzazz:
Take time to really communicate (and we were learning how to do that at this event!)
Establish a date night just for the two of us … scheduled and repeating
Listen with our hearts
Intentionally do little loving things for each other
And the list goes on
The power of knowing I could bring back some pizzazz filled me with excitement, like waiting for Santa to arrive. I could hardly wait to start implementing ideas from the list and a few of my own!
Are you ready for some pizzazz in your marriage? Start by setting up a date night. It doesn't have to cost much or take you far from home. Try a picnic in the back yard or park.
Written by : Dean and Kathy Thompson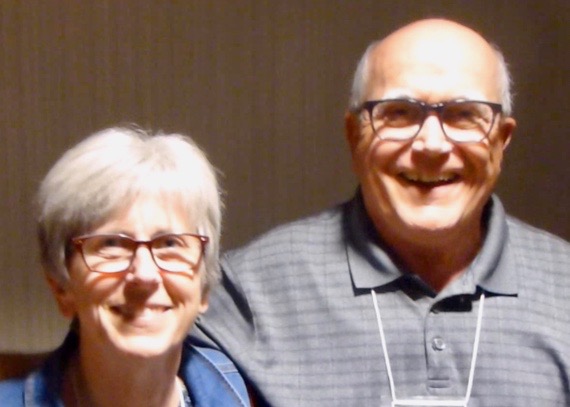 Dean and Kathy Thompson were married in their early twenties. They made a promise to love and cherish each other. Over the years, they have worked to keep that promise. Attending a Marriage Encounter Experience had a big impact on helping them do that. But they haven't just attended one experience — they've attended several!