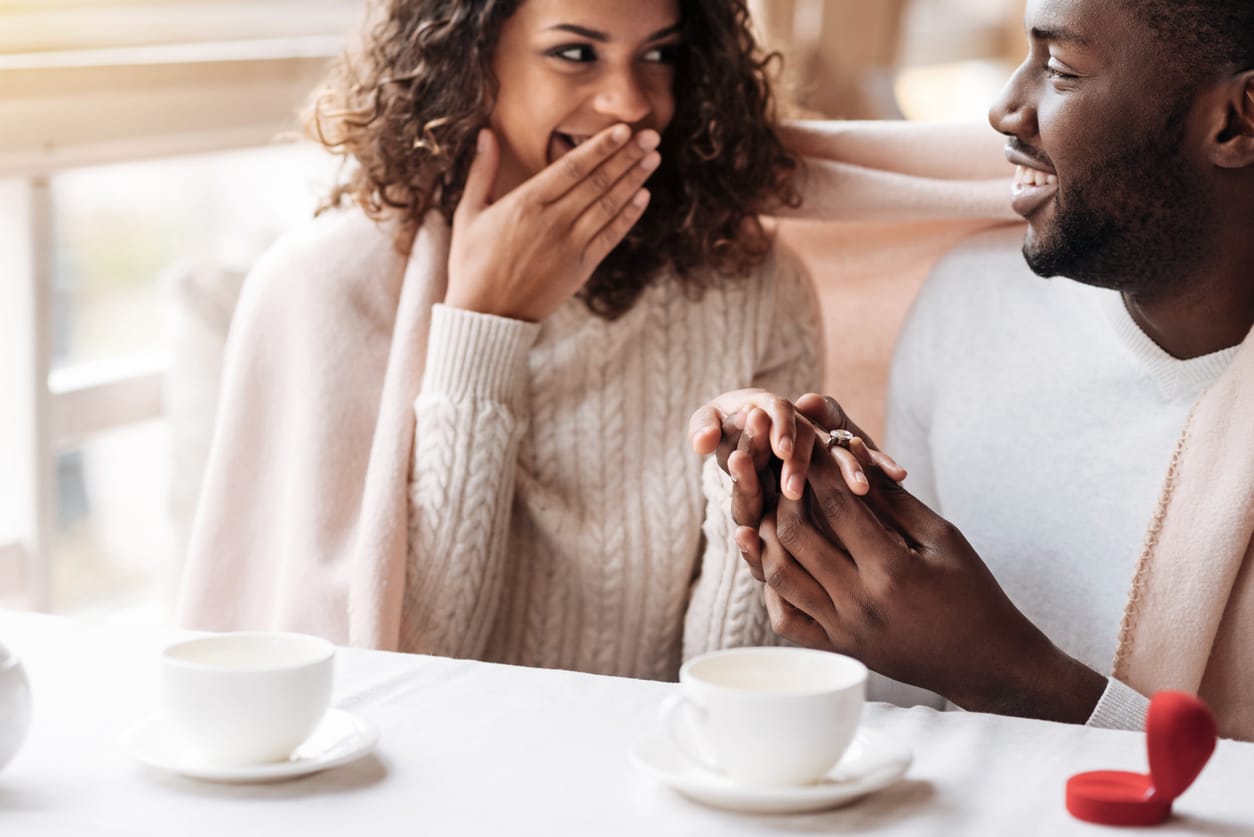 Agreat marriage doesn't just happen. It evolves.
Whether you're engaged, contemplating engagement or you've been married for less than a year, our Engaged Encounter podcast series will give you the tools you need to build a great marriage.
We invite you to start listening to the first podcast now! Or scroll below the list of podcasts for more details and directions.
A Wedding is a Day — A Marriage is a Lifetime
Each episode below covers a topic that compels you as a couple to look deeper into your relationship. Some of the topics may include areas that you have not talked about, yet they are important and should be discussed with each other.
It would be most helpful to listen to the podcasts in order from 1-10 to get the most out of the experience. When you are ready, you can move on to the next episode at your own pace. Enjoy!
Links to the podcasts are above, but if you want more details about the series, read on …
In this Engaged Encounter podcast series there are 10 presentations, each ranging from 10 to 30 minutes long. (You will find a schedule of episodes, their topic and the timing at the bottom of this page.) The first nine sessions include a "worksheet" that outlines the subjects that will be covered. In some cases, a survey is included to help you compare opinions and share with each other. You can download each worksheet separately with the podcast, or you can download them all here.
After each of you has listened to the podcast — either together or separately — you will write a reflection and share it with your fiancé. There is a page at the end of each worksheet where you can write, or you can use your own journal, notebook or digital device. You'll find that there are one or more questions listed to respond to, then exchange with each other, read and discuss.
As has been previously mentioned, it would be most helpful to listen to the podcasts in order from beginning to end in order to get the most out of the experience. You are welcome to listen to them and discuss with each other at your own pace.
Our hope is that you will grow in your relationship as you get to know each other better, while listening and participating in this Engaged Encounter podcast series.
Engaged Encounter Podcast Episode Outline
| | | | | |
| --- | --- | --- | --- | --- |
| Podcast | Title | Audio Minutes | Survey Minutes | Reflection & Discussion Minutes |
| 1 | Intro/Beginning our journey | 25 | 10 | 30 |
| 2 | Decision to Love | 30 | | 25 |
| 3 | Unity | 18 | | 25 |
| 4 | Faith | 16 | | 25 |
| 5 | Family and Friends | 25 | | 25 |
| 6 | Planning and Finance | 17 | 10 | 25 |
| 7 | Coping with Change | 16 | | 25 |
| 8 | Intimacy | 22 | 10 | 25 |
| 9 | Our Engagement Promise | 10 | | 30 |
| 10 | Healing in Marriage | 17 | | 25 |